"I have found my calling in the world of glass."
Filip Vogelpohl was born in Prague, Czech Republic in 1976. He immigrated to the US in 1987 after living 11 years under communist rule. He grew up in Boise, Idaho where his love of art led him to take many classes throughout his high school years. After high school he traveled throughout the Northwest, eventually landing is Eugene, Oregon where his introduction to glass began. Once hooked on glass he continued his travels throughout the world. His teachers in the glass world included Robert Mickelson, Kevin O'Grady, Milon Townsend, and Casare Toffolo. Filip's work contains a broad array of products ranging from lighting and chandeliers to marbles, paperweights, and sculptural works. As an internationally recognized artist, Vogelpohl's work largely consists of commissions created over the years for art collectors, local businesses and interior designers out of his studio and gallery in Boise, Idaho. Boise Art Glass.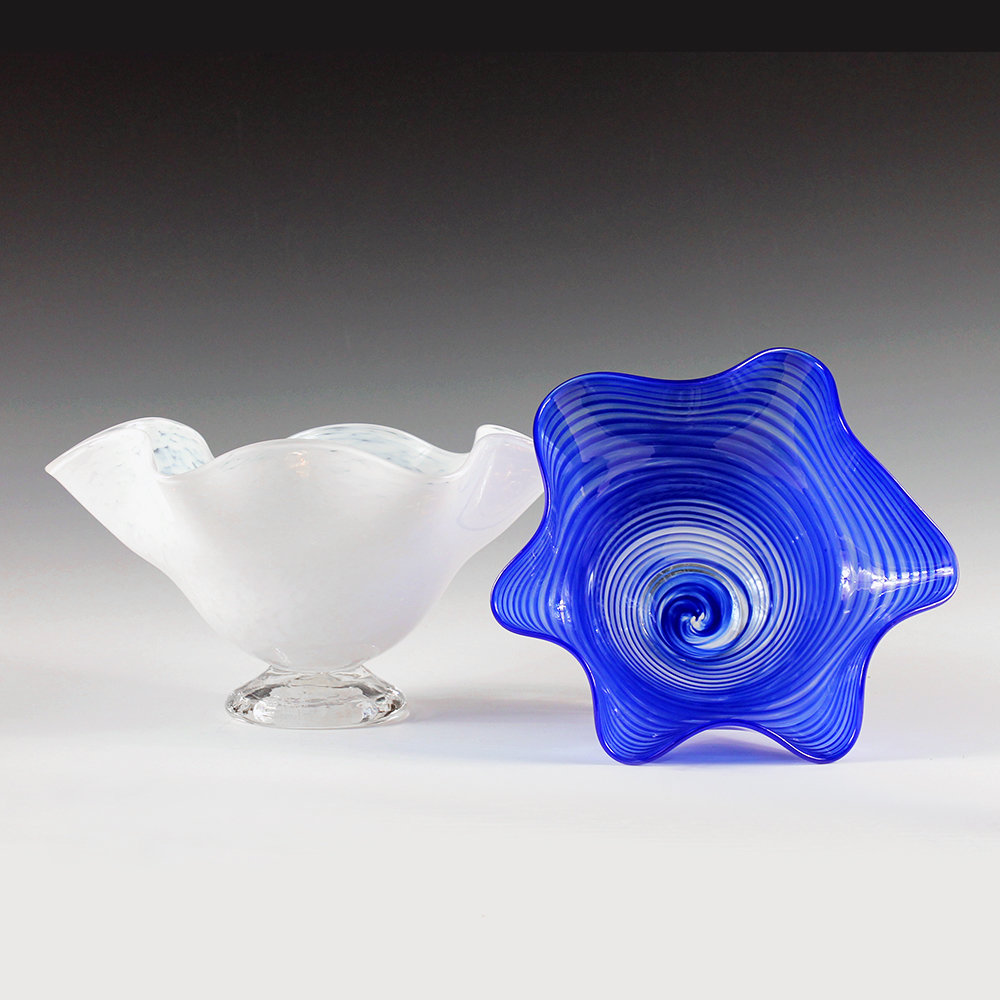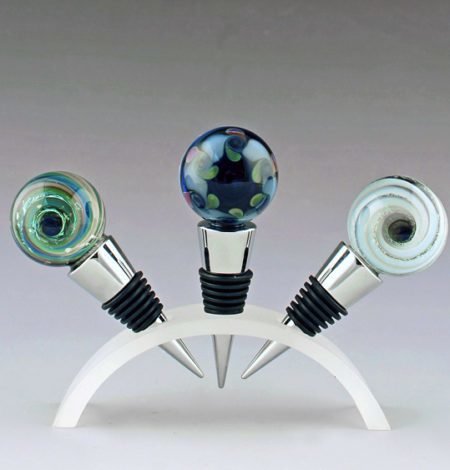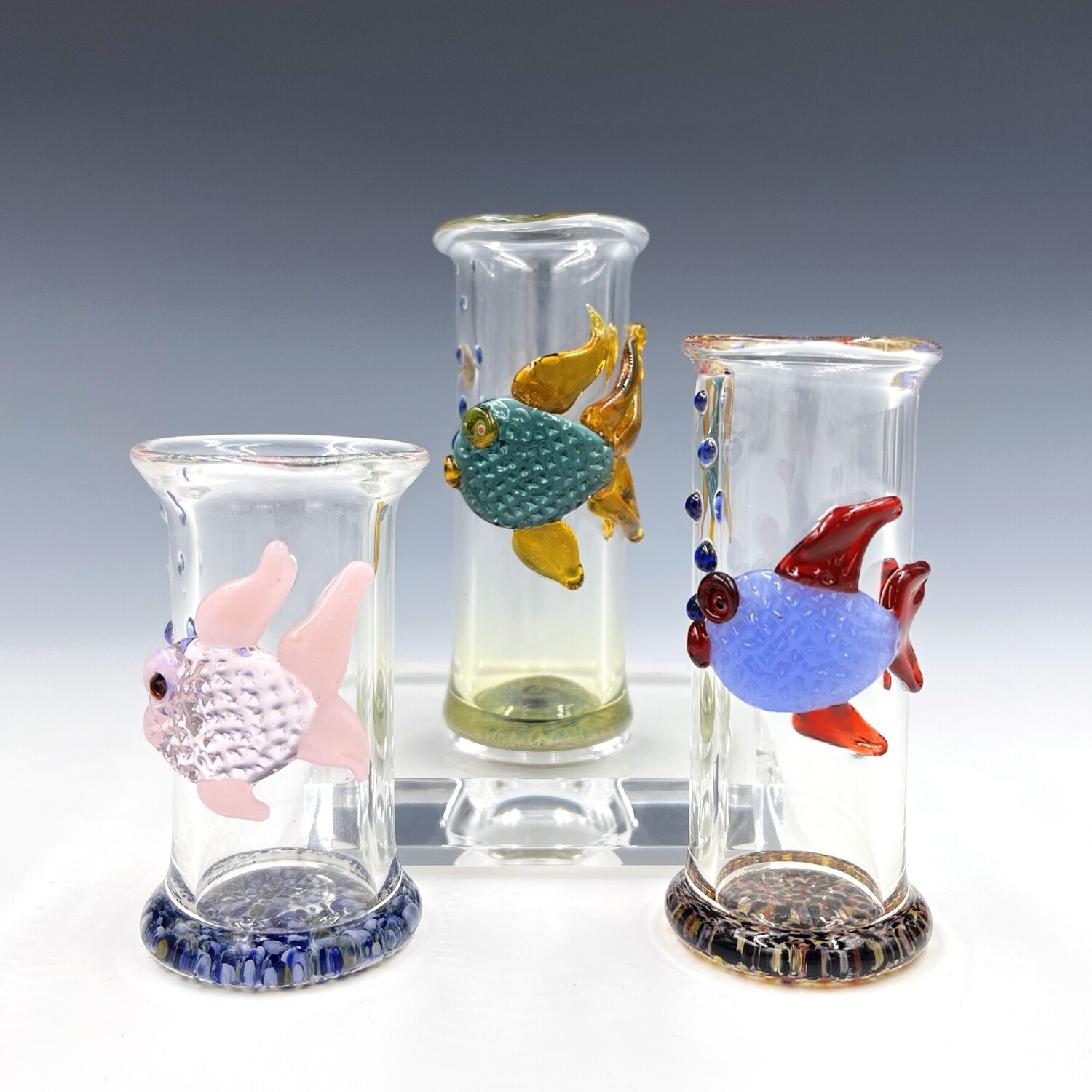 Wavy Bowls                                         Pen Holders                                   Wine Bottle Stoppers                                Fish Shot Glasses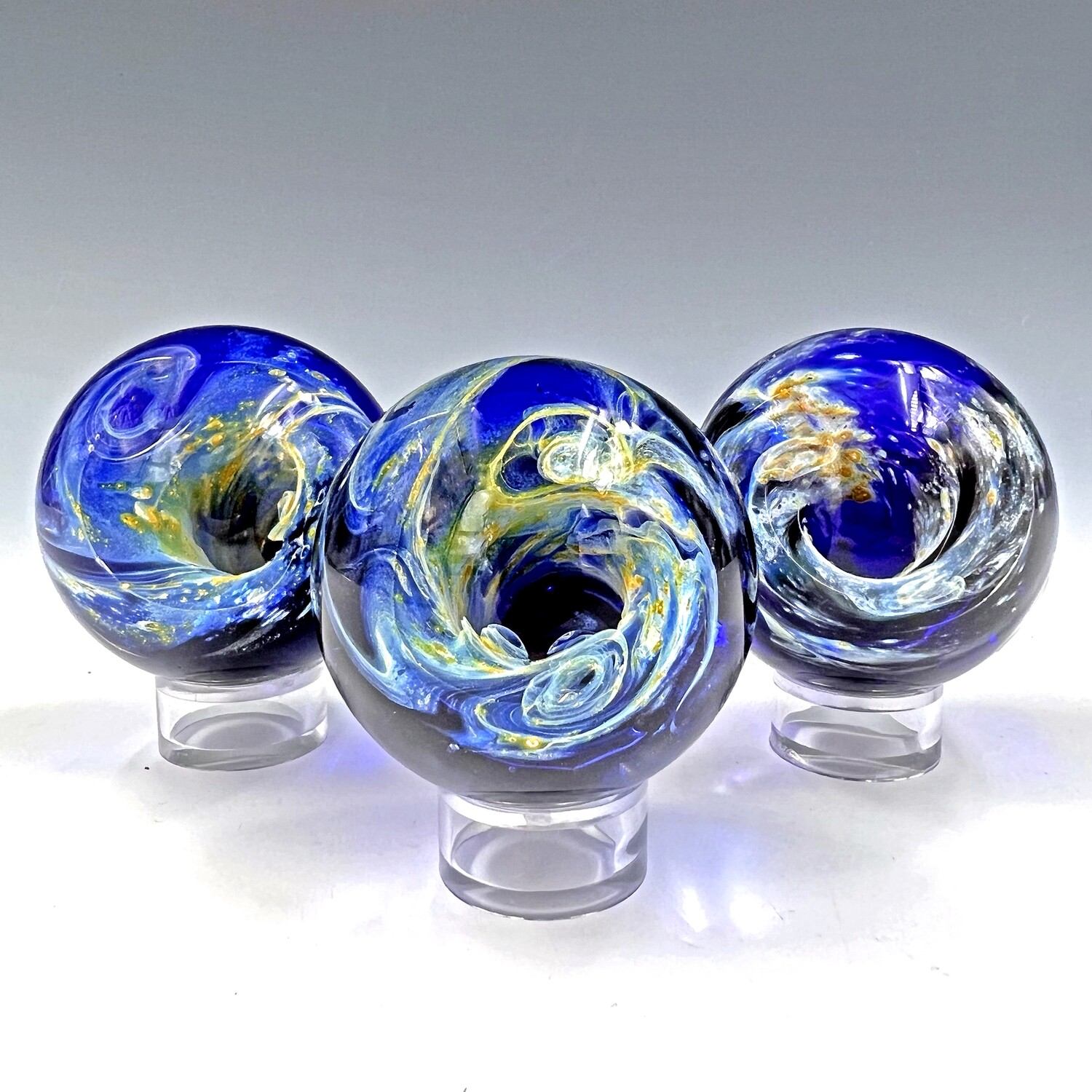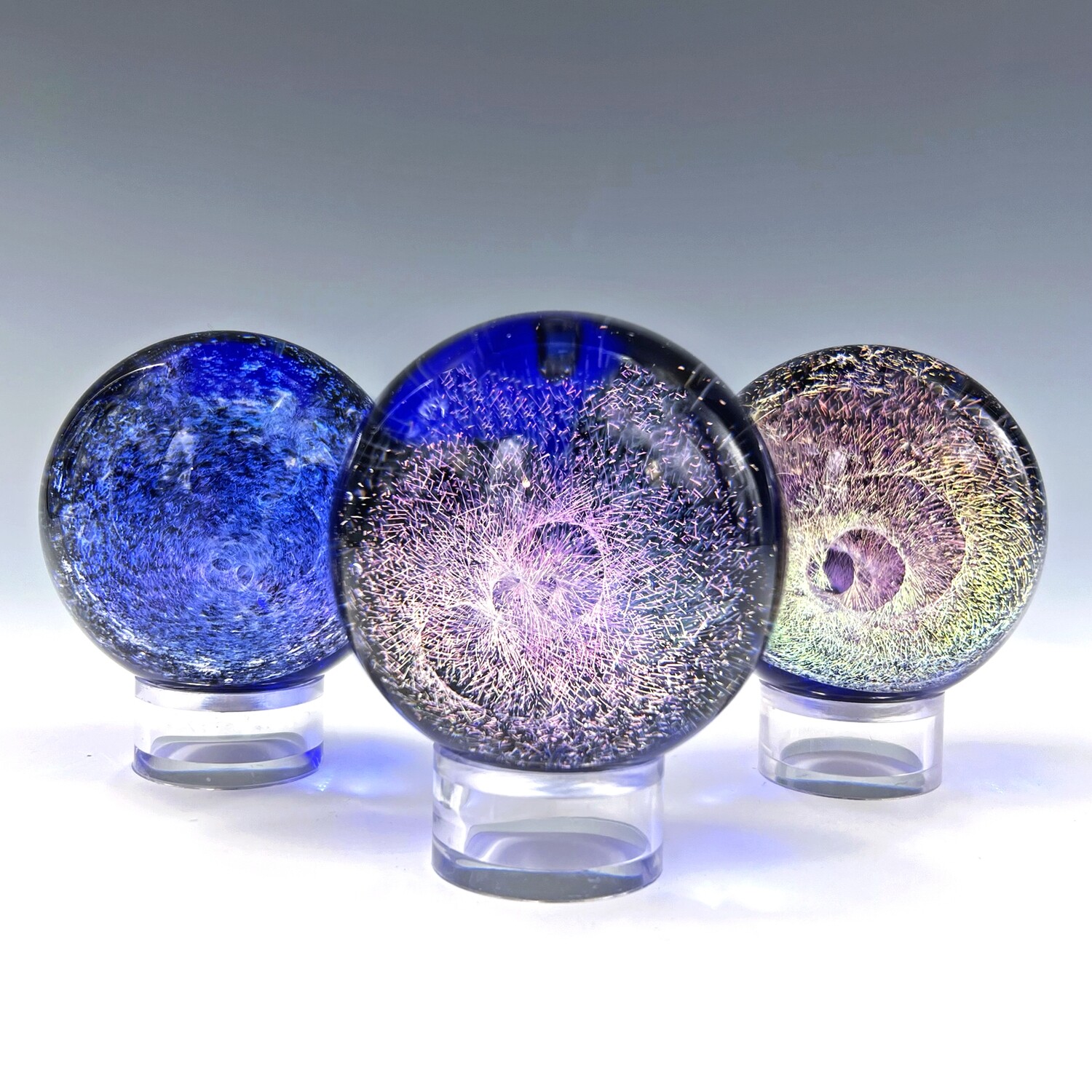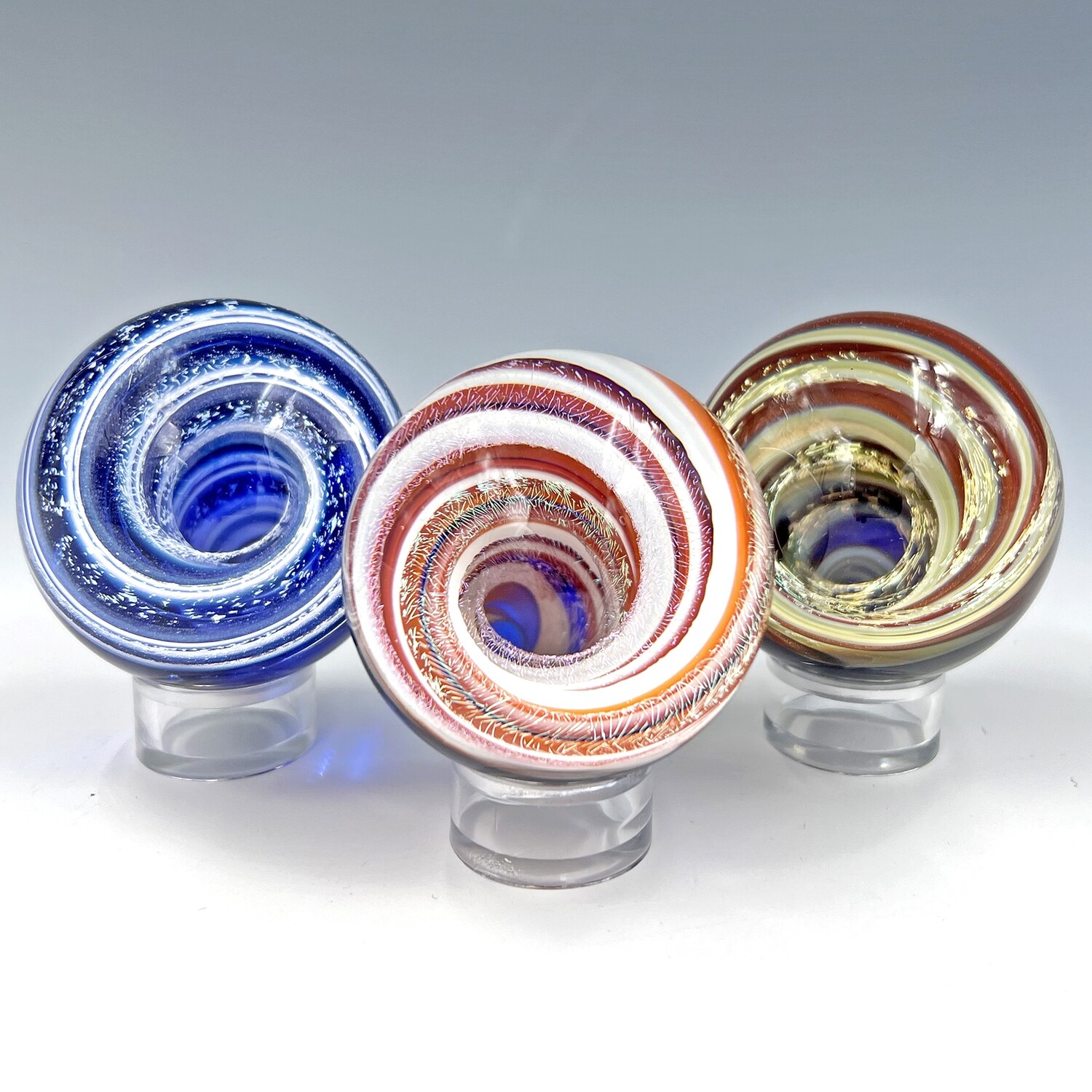 Cosmic Marbles                                                              Galaxy Marbles                                              Vortex Marbles
Joining Filip is his Boise Art Glass team, Austin Grill, Kevin Gray, Natasha Benedetti, Grayson Bailey, Caleb Feaster, and Hunter. Each of these skilled artisans brings a personal perspective to the art of creating with glass. In addition to their regular line of collectables, they are also available for custom work, and teach glass blowing classes as well as rent space out for the private glass blower.
We are very proud to represent Filip and his team at our Santa Monica Gallery.